"It's funny," says Raymond Sismaet, a U.S. Marine Corps veteran and Senior Healthcare Data Analyst at Premera, "In the Marine Corps, we used a cadence when we ran—a song or chant to help us breathe and keep pace. To this day, I still have that cadence in my head when I run."
As it turns out, that cadence is just one of many aspects of the Marine Corps that have remained with him throughout his life.
In honor of Veterans Day, we sat down with Sismaet to talk about his work, his time in the Marine Corps, and how that experience influences his life today.
Q: Please tell us about your work at Premera.
A: I work with a talented team on data mining, data visualization, and analytics. At a basic level, we provide teams across the organization with continuous feedback and actionable information needed to improve their work. Collaborating with many different lines of business is one of the best parts of my work. I love learning about Premera from many angles and building relationships through which I can better understand my colleagues' work and help them achieve their goals.
Q: What brought you to a career in healthcare?
A: I wasn't one of those people who knew from a young age that I wanted to work in healthcare. As I kid I just wanted to be Billy Idol and sing songs! Honestly, I started working in healthcare because I was young and I wanted to work in downtown Seattle. I stayed in healthcare because it's fascinating, and because I get to work with wonderful people who share the same desire make healthcare work better for our members.
Q: You served four years in the Marine Corps. What made you decide to join the Marines and what stands out about your experience?
A: My dad was in the Navy, so I understood the military life. My parents both immigrated to the U.S. and I was born here, so I also felt I needed to do my part and serve like my dad did. I initially thought I would join the Army, but the Marines had such cool uniforms, so I joined the Marines—it's really as simple as that!
I was a wrestler in high school. In wrestling, you learn about grit, and that you get out of something what you put into it. You learn to expect the best of yourself. The Marines refined that. I ended up being a squad leader and learned that you're most successful when you expect the best of yourself and help others to be their best. It's really about teamwork and building confidence and trust in others. There were some people who I would have followed anywhere. We trusted each other and didn't want to let each other down.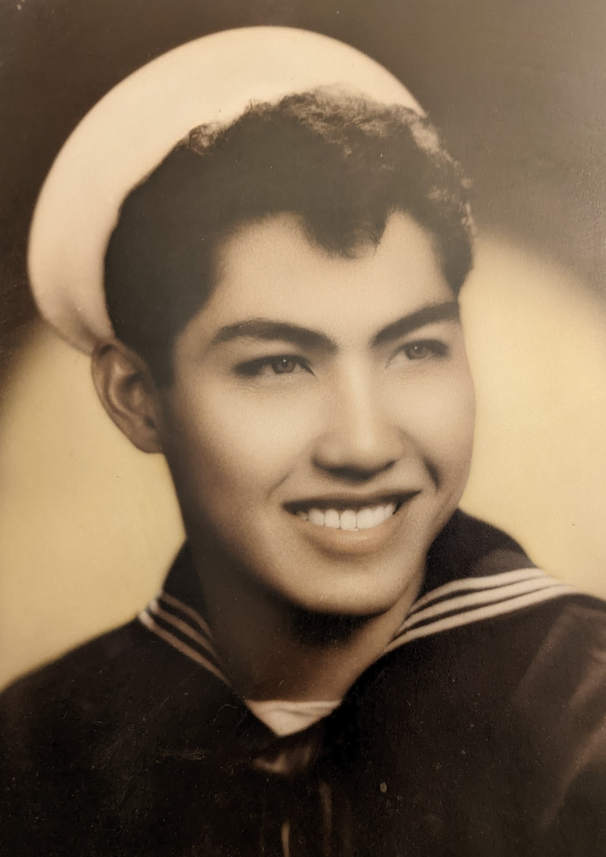 I also loved the camaraderie. We helped build each other up, and we also leaned on each other when we needed to. You end up sharing a bond that lasts long after your service ends. There are a lot of Marine veterans at Premera, and we just kind of gravitate towards each other. We share that common experience.
Q: You mentioned you were a wrestler in high school. Do you still wrestle?
A: [Laughs]. My mind thinks I can, but my body says no. But I still do my best to stay strong and healthy. I have three daughters and I want to be active with my grandkids when they get to that point.
I still have that grit mentality I learned in wrestling and from the Marines, though. I was one of the first people in the states to get COVID. I was hospitalized for a month and had to be intubated. For two months after that I didn't know if I would ever breathe well and gain strength again. But because of the grit mentality from wrestling and from the marines, I knew I had to just keep working at it. Two months later I hiked up one of the toughest hikes in the Northwest.
Q: How has the military shaped the way that you view your work?
A: For one, the Marines taught me that having a strong team is important and that definitely translates to my work today. A strong team of people who trust each other will collaborate and deliver. You build that trust by checking in with your team—asking them how they're doing and sharing with them in return. It's good for a team to be vulnerable with each other.
Q: What is a lesson from your time in the Marines that you would share with others?
A: Honor yourself and honor the people you're with. Be who you need to be and do what you need to find balance in your life. That way when you come to work you can contribute authentically. Also, take the time to find moments of appreciation and joy in your work. The last few years with COVID have taken a lot out of people. We need to take care of ourselves and each other.